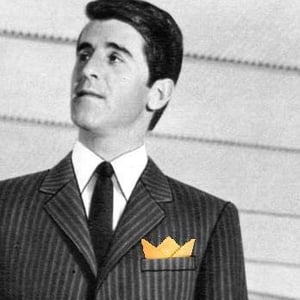 $

40.00
Razor Squares are cotton Pocket Art, heavily starched, folded, polished, and pressed the old-fashioned way, for a decidedly "sharp" alternative to wearing loose silk pocket squares! They are are available in nine styles, and each style is available in eight colors.
A wealth of information on the Razor Squares, including descriptions and images of all of the styles and colors, are available on the Mr Thompson's Ties & Squares homepage.
Three- and Four-Point folds are presented in the traditional manner. The Tulip and Three Mountain folds are razor-sharp interpretations of these traditionally soft folds, giving them a contemporary, origami feel. The Waterfall and Ziggurat are deceptively simple designs that feature extensive miniature pleating. The Rosette, the TVTwist, and the NEW MAYA2012 are competely original folds of my own design, that will be found no where else.
Each square is hand-dyed, and each color is hand-mixed, so colors are approximate. A certain range of variation is to be expected.
White shows the Razor Square at its most formal.
Carnation ranges from dusty rose to a deep pink.
Peach is a very light fresh color, ranging to salmon.
Citron is a very cheerful yellow, with a hint of light green.
Moss is a pale dusky green.
Cornflower is a very pale blue-white.
Plum ranges from light lavender to blue-pink.
Indigo is the darkest color I offer, ranging from light purple, to a color like worn denim.
Razor Squares start their lives as full-size, sixteen-inch square, white cotton handkerchiefs. There are no short cuts here, and no illusions.
I will make your Razor Square individually to order. Making each single Razor Square is a three-day process. The dyes are custom-mixed, and the square is hand-dyed, rinsed, washed, and dried. Liquid boiled starch is hand-made, the old-fashioned way, from a century-year-old traditional recipe. The square is then thoroughly starched and dried again. The square is "trued," sponged, pressed flat, and rested. It is then meticulously and painstakingly hand-folded to shape, pressed and polished to razor-crispness. It is left to rest in its box, and the following day, key folds and pleats are hand-basted in place, and it is delivered to you safely stored in its protective tin box.
To wear your square, remove it from its tin, unfold the tail of the square, re-fold it to the depth of your pocket, and pop it in. At the end of the day, replace it in its tin, and it will remain fresh for its next use.
Use and care instructions, as well as a personalized, serial-numbered Certificate of Authenticity, are included with the tin.