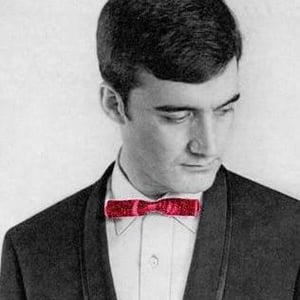 $

160.00
Hipster Ties™ are ready-to-wear self ties, low-profile and high-fashion, that uniquely combine the swank of mid-century grosgrain with twenty-first century color and elan.
They are uniquely suited for the modern man -- perfectly proportioned to blend in with your outfit without drawing undue attention to itself. Offered in subdued colors that match the hues of the season, but can be worn year 'round. Made in classic straight-cut grosgrain, it is easily adjustable to fit not only the circumference of your neck, but the proportion of your face as well. Easy to tie, elegant, and hard-wearing. Hand-crafted with as much care as our Bespoke Bows, each tie comes serial-numbered with a Certificate of Authenticity.
A tie from Mr Thompson's Ties & Squares is like no other tie in the world. Go to the Mr Thompson's Ties & Squares homepage to see these ties, as well as our entire inventory of fine products.
Feel free to email Mr. Thompson with any questions you may have.